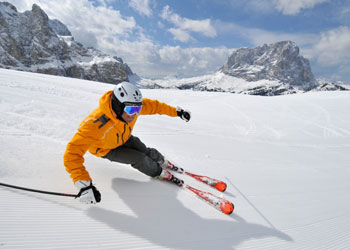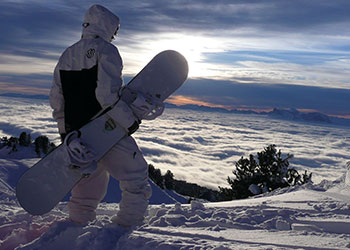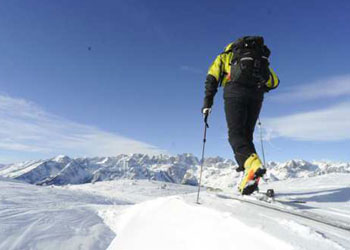 SKI RC TI BLIZZARD
Bred from technology that won an Olympic gold medal in 2014, the RC Ti brings proven World Cup performance to the masses. At 72mm in the waist and featuring a full woodcore and sidewall construction The RC Ti rips the frontside and will make any skier feel like they are headed to the podium.

SCI VOLKL CODE UVO RED
The notably dynamic CODE UVO offers a maximum of versatility. No matter what the trail conditions, it opens the door to sporty, aggressive turns without demanding the perfect ski technique from the skier. When combined with the xMOTION binding systems and UVO vibration damper, that broad performance potential also means a sensationally quiet ride.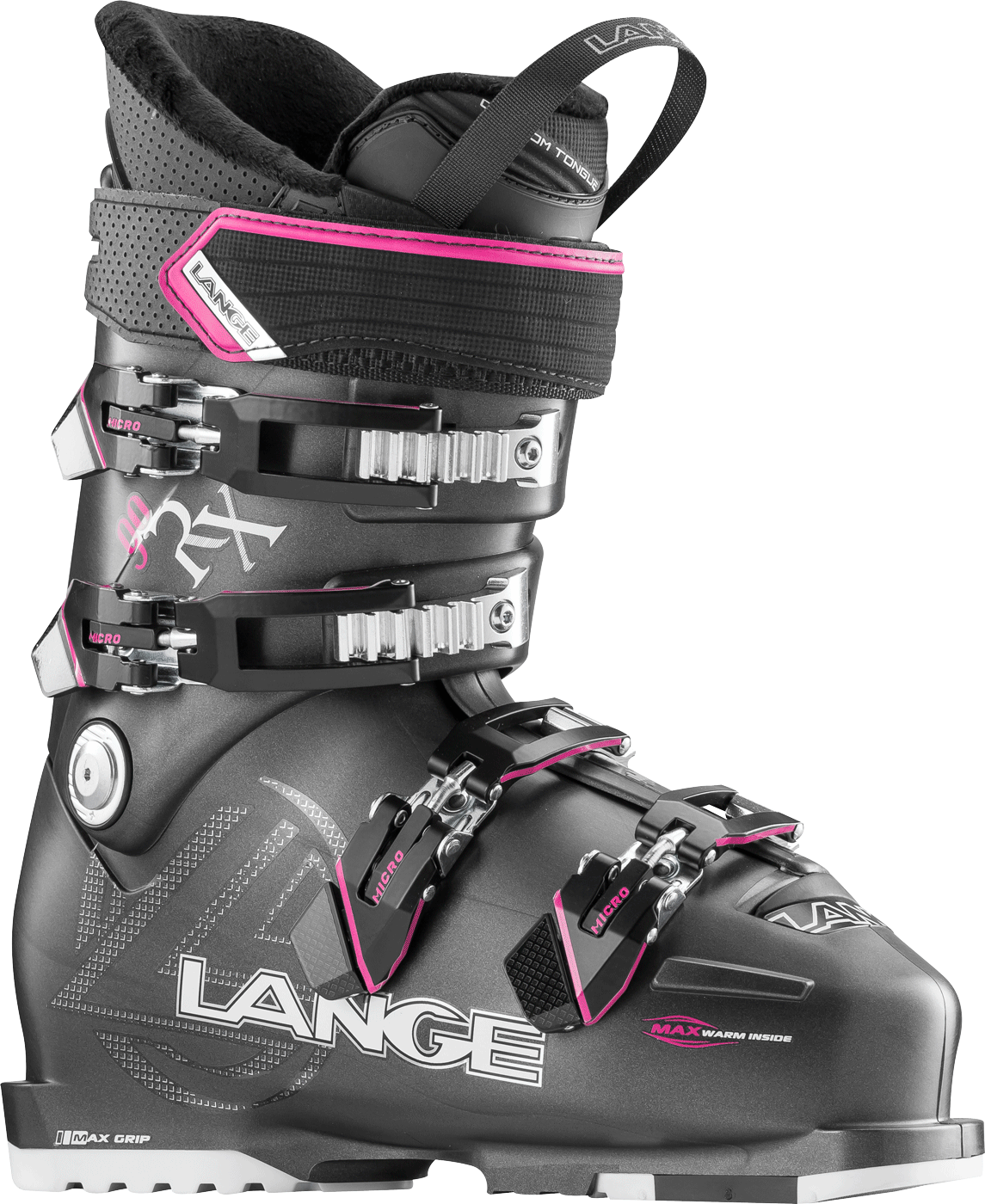 BOOTS LANGE RX 90 W
Lange's new RX 90 W combines the racing pedigree of RS with enhanced women-specific features in an exact, comfortable 100mm fit, delivering the ultimate in all-mountain precision, comfort, and performance to expert skiers and advanced skiers. Featuring all of Lange's key fit and performance solutions: Control Fit, mono-injection shells and modern, efficient stance angles, the new RX includes Lange's new Custom Tongue technology for maximum customization where circulation is often cut-off and Thinsulate® lining for even greater comfort, warmth, and control. Max Grip replaceable soles provide increased traction and durability for hiking ridgelines and walking to the tram. RX simply fits more feet better, delivering enhanced comfort, precision and power to the most committed women skiers.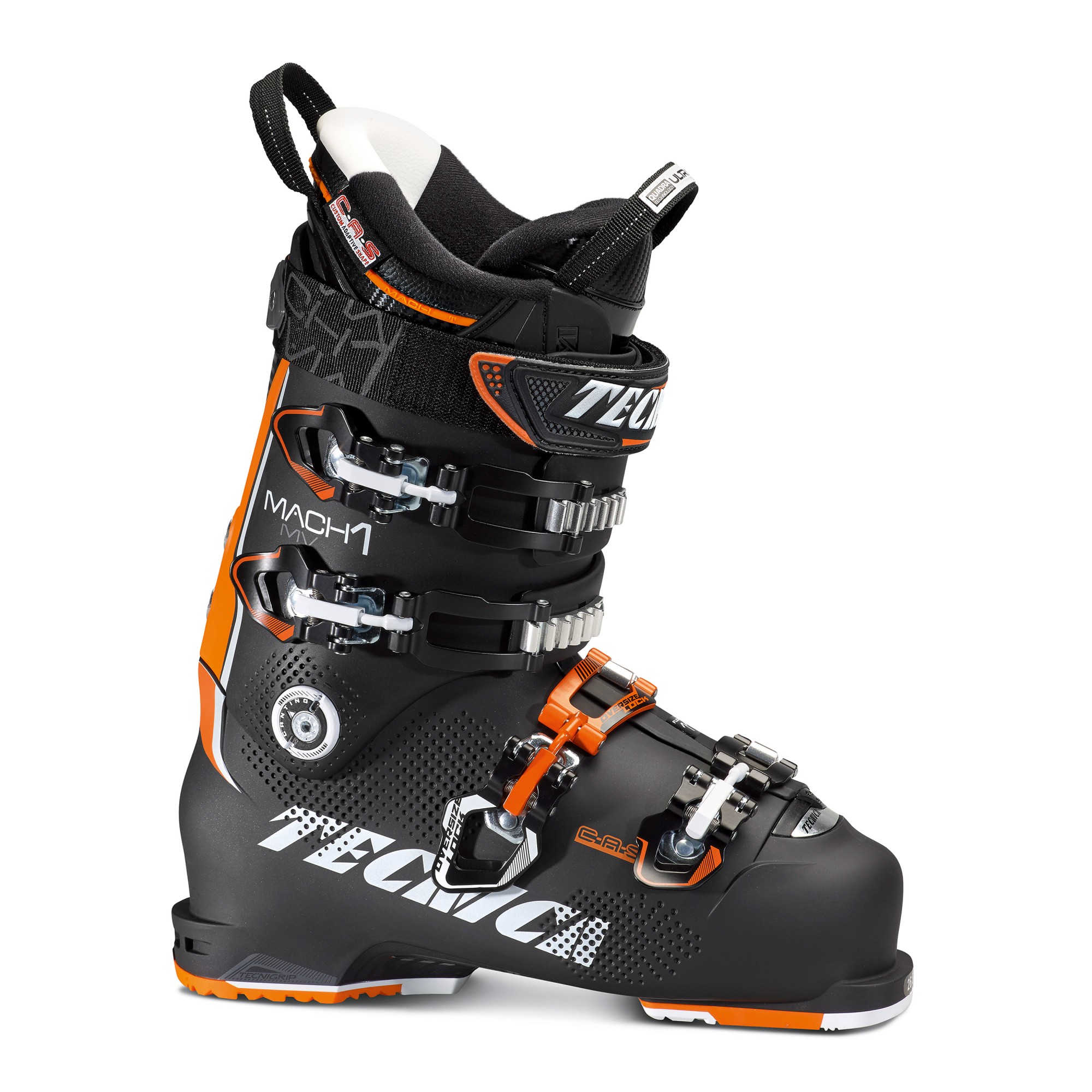 BOOTS MACHI 110 TECNICA
For intermediate to expert skiers the Mach1 110 is the perfect solution for someone that doesn't want to compromise fit and performance but is looking for a slightly softer flex than the 120 in a medium volume, 100mm last. The proven C.A.S. liner is now joined by the new C.A.S. Shell and C.A.S. Bootboard  offering a great out-of-the box fit with amazing customization capabilities. No compromises!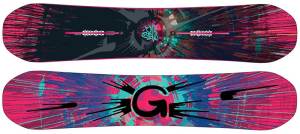 BURTON TAVOLA DEJAVU DONNA
With powder in mind and park in spirit, it's like you've done this before, only not this awesome.
From unexplored peaks to familiar parks, the Burton Deja Vu Flying V™ tames anything that stands in your way. The board's smooth rocker profile surfs through deep powder, while subtle camber underfoot and a true twin design keeps you in control no matter which way you point it. Side Effects lengthen the contact points to add float and create a more forgiving feel, while Overbite Frostbite's all-wheel-drive edge control gives chargers like Enni Rukajarvi the upper hand on hardpack and technical terrain.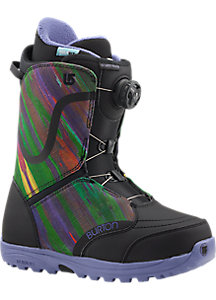 SCARPA STARSTRUCK BOA
Dial in your comfort with the Boa® closure and a perfect out-of-box fit that's ready to rip.
Built around a forgiving flex and Total Comfort Construction, the NEW Burton Starstruck Boa® boot's comfort and ease-of-use is ready for progression right out of the box. Effortlessly adjust upper and lower lacing zones with the industry-leading Boa® Coiler™ closure and cradle your feet in lightweight cushioning with the DynoLITE outsole. No matter what the weather brings, your toes stay toasty with Sleeping Bag tech that reflects body heat back at you for warmth that lasts.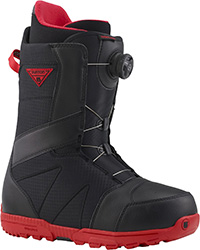 SCARPA HIGLINE BOA
Boa® convenience and all-terrain readiness in a lightweight boot that offers Total Comfort right out of the box.
Breaking in new boots is nothing to fear with the NEW Highline Boa® and its Total Comfort construction. With Burton-exclusive science on the inside, you get a broken-in fit that's warm and comfortable from day 1 to 100. The speed and ease of the Boa® Coiler™ closure means no wasted time lacing up, while on-slope a 20% lighter weight DynoLITE outsole delivers cold-weather cushioning that's designed for snowboarding. Softer flexing than the Ruler but with a bit more support than the Moto, the Highline Boa® is right on target for beginner to intermediate riders looking to progress and get ahead.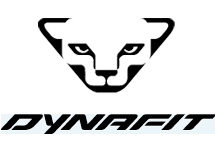 DYNAFIT AUTHORISED DEALER
We offer to you:
Custom fit of the boot to your feet
Repairs, spare parts and assistance
Wide range of Dynafit products
BINDING KINGPIN MARKER
Introducing a high performance, innovative alpine touring binding; Marker's KINGPIN PinTech binding with DIN/ISO 13992:2007 certification from Germany's prestigious TÜV testing organization redefines the standard in PinTech binding technology. Developed for a wide range of skiing environments, the KINGPIN is a standout product in three key areas: added Protection and safety Performance via optimal power transmission and Comfort in the form of easy operation in both ski and walk mode.

SCI BLACK APPLE
We see the mountain as one big playground – ski touring opens up new terrain and skiing areas that simply aren't accessible from the lifts, which is why this area of the market is growing fast. The ascent is just as much a part of ski touring as the descent and the combination of the two is addictive! MOVEMENT has created a range of skis to suit all areas of this market with the aim of attracting more and more skiers to this part of the sport For the last few years our efforts have focused on reducing the weight of the skis by experimenting with different wood cores and fibre constructions, whilst maintaining the goal of creating a high-performance ski that is also durable and fun to ride. We've also brought in new shapes and Rocker outlines to this range to make them even more exciting on the descents on virgin powder fields. There are 6 models in the Touring-FREETOURING range – there really is a ski for everyone.