CECCO SPORT'

 RENTAL
professional service right on the tracks!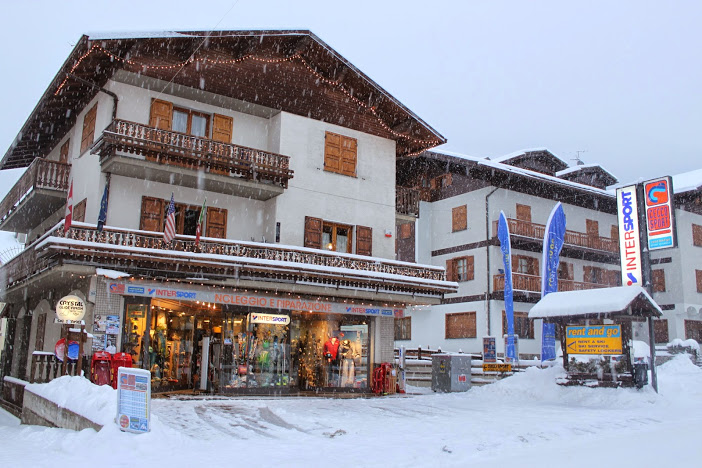 STORE AND RENTAL POINT IN BORMIO
THE FIRST ONE IS LOCATED AT 50 METRES FROM THE SKI STADIUM AREA IN VIA FUNIVIA 55.
The rental point is within the main store where you can find any type of accessory, clothing and equipment for your sporting activities.
OPENING HOURS:
from 8.30 am to 12.45 pm and from 2.30 pm to 7.30 pm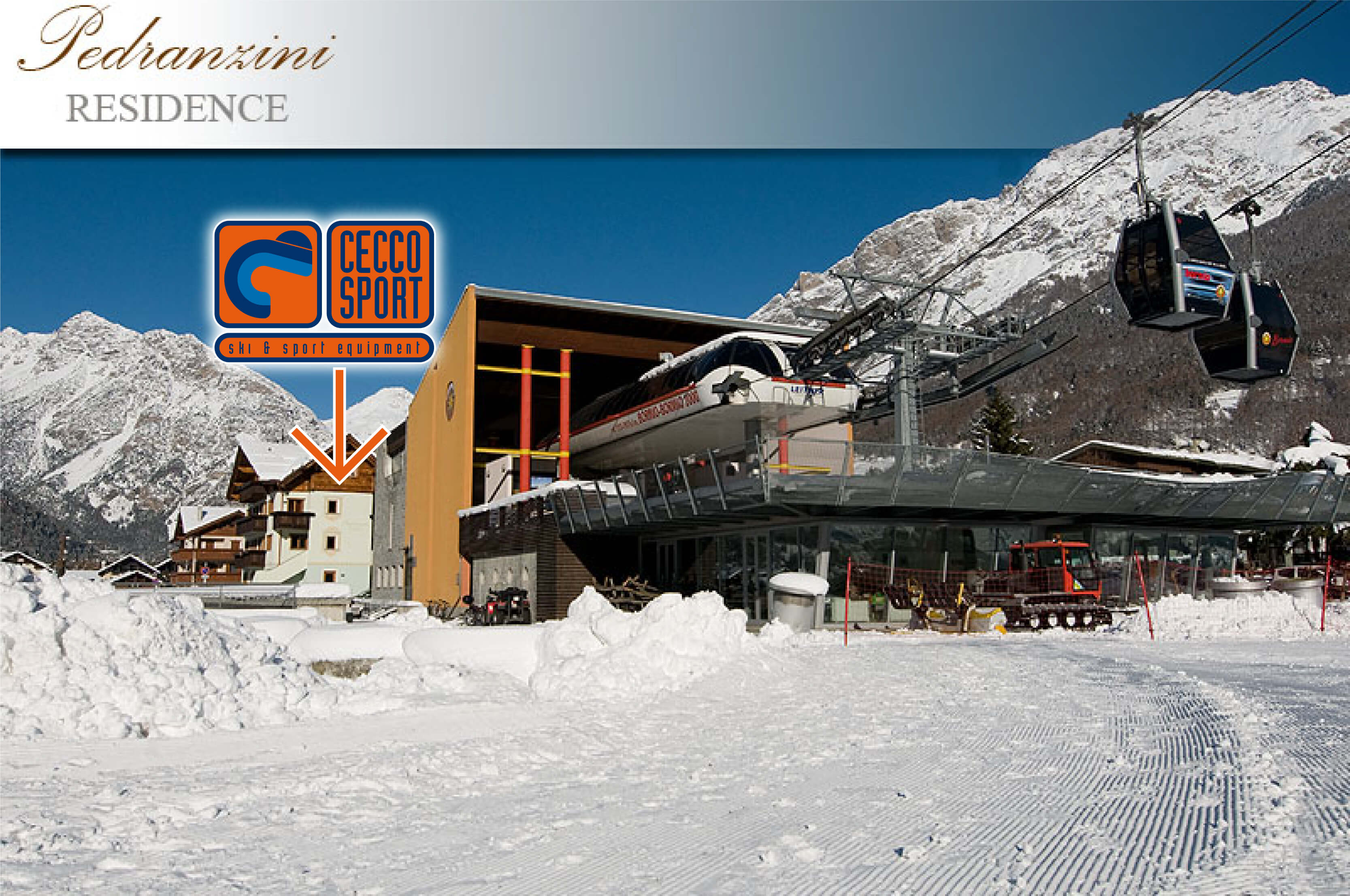 RIGHT IN FRONT OF THE GONDOLA LIFT
THE SECOND RENTAL and STORAGE point is in front of the GONDOLA LIFT start, within the Residence Pedranzini, in via Battaglion Morbegno, 26.
OPENING HOURS
The rental point is opened throughout the day from 8.10 am to 6.00 pm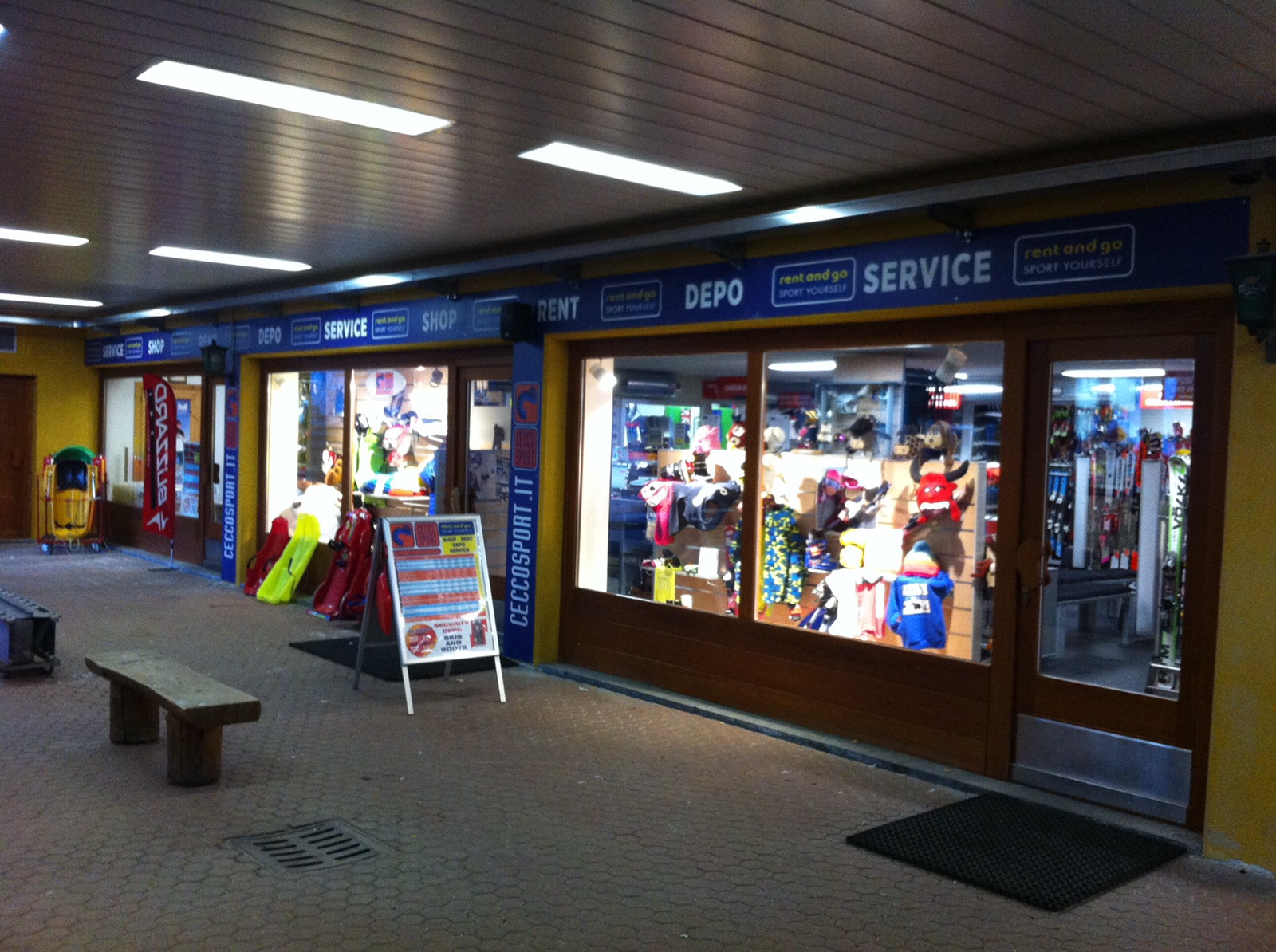 THE THIRD RENTAL and STORAGE point is LOCATED right on the track, at the arrival of the cable car to Bormio 2000, IN THE SHOPPING MALL. HERE, you can also store your skis and buy accessories and equipment for skiing in full comfort and safety.
OPENING HOURS:
from 8.30 am to 5.00 pm
the rental is open all day